I made boutonnieres and corsages from this tutorial:
http://goingsewcrazy.typepad.com/my_weblog/2009/04/april-flowers-tutorial.html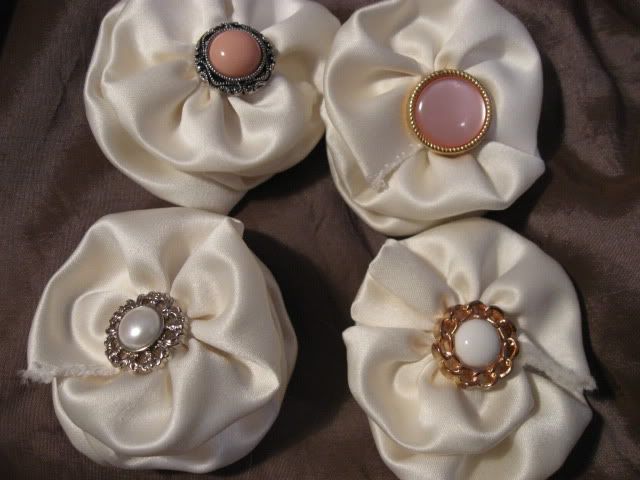 The green ones are for the men. I will glue a pin on the back. The ivory ones are for the women. I'll sew them on small fabric bracelets so they can tie them to their wrists.

And I made a card box: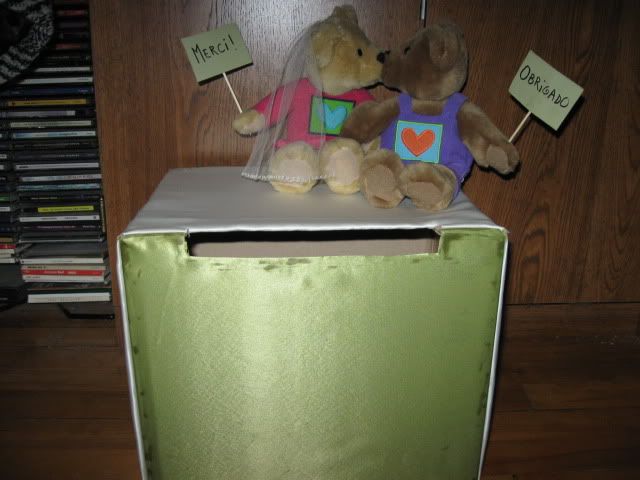 I covered a box with fabric and used stuffed bears I already have. I sewed a veil on the girl's head and I think I'll make the boy a little bowtie so he looks more like a groom. The little signs say "Thank you" in French and Portuguese.


And although I liked the table name cards from my last post:
http://community.livejournal.com/diy_weddings/672429.html#cutid2
I realized they didn't match with anything I had so I'm remaking them. That's my project for this week.