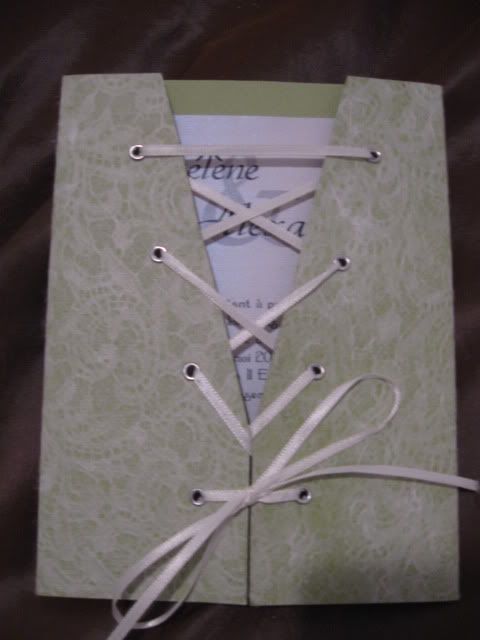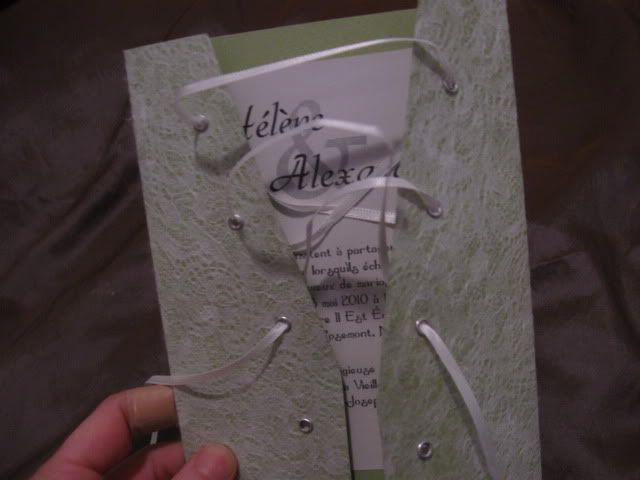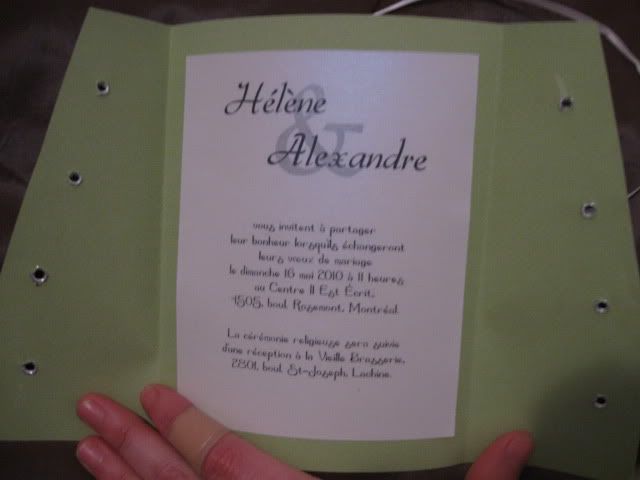 The idea was that they were supposed to look like the back of a corset dress and I was sooooo glad when I found that lacy paper. It was perfect. However, tons of people who have received them are now convinced that my wedding will be medieval. Which wasn't what I was going for at all. Oh well.


My advise for anyway who is thinking about making their invites from scratch:
once you have figured out the general concept and the paper you would like to use, decide on the envelopes. The envelopes you choose can make the price of your invites go up pretty fast, especially if you need an envelope of a specific size. The size of your envelope will determine the size of your invitation, and the size of your invitation will determine how much paper you need to buy. Which is a good thing to know because you don't want to buy too little, and maybe just a bit more than what you think you'll need.



We had decided that our table names would be Beatles song titles because FH is a big fan and the first movie we saw together was Across the Universe. However, I didn't know how to present that so that it looks nice, but mostly, I didn't want to spend hours trying to come up with something on an editing program.

So today, I decided to make them ransom letter style. I used cardboard paper I had and cut out letters from a pile of magazines we had a work. I already had time to make 6 today during my work shift. And the best thing about this project is that it was totally free, except for the small picture frames I'll buy from the dollar store to hold them.